Kevin Beck, a native of New Hampshire who has extensively traveled the country, has been a professional writer since 1997.
A contributing editor and senior writer for Running Times magazine for over a dozen years, he is the editor of the 2005 training book Run Strong. Formerly the editor of Healthcare Review, he has also written for Competitor Running, Men's Fitness, Marathon & Beyond, the Concord Monitor, the Roanoke Valley Sports Journal, the New York Road Runners Club, FloridaRunners.com and other online and print health- and fitness-related publications.
He has a 1:08 half-marathon and a 2:24 marathon to his credit. This book is his first official foray into fiction.
Books by Kevin Beck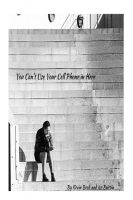 Connect with more from Kevin Beck