Adie Rose was born in London, and lived there for the first 17 years of her life. Her experiences there colour all of her fictional work – her first self-published novel The Maze, deals with the divide between rich and poor.
She is inspired by Tolkien – she began making up her own languages aged eight. She has since left the city for the New Forest, and is still getting over the culture shock.
Following a serious accident this summer, Adie now writes full time. She has started her second novel, and plans to try her hand at film writing.
Books by Adie Rose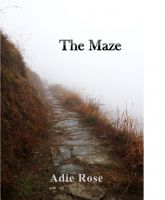 Connect with more from Adie Rose