Ann Streetman
Ann M. Streetman may have inherited her interest in storytelling from her father who could spin a good tale. Then came her degree in journalism and a lifelong career in many kinds of communication.She served more than 14 years in various management positions (including president and chief paid staff) of Texas Safety Association, which was a not-for-profit statewide educational organization. Before and after association management, she enjoyed freelance manuscript book editing (21 books).
Along the way, she also served for 9 years as media contractor for Region 6 National Highway Traffic Safety Administration (5 states and the Indian Nations via the Bureau of Indian Affairs Indian Highway Safety Program). Her duties there included writing many news releases, news conference notifications, public service announcements, and educational materials for Region 6 entities and their partners. Now she enjoys writing e-books for adults and children.
What is your writing process? Do you follow a regular routine or do you have any weird, funny, or unusual habits while writing and what are they?
My writing routine depends on the stage I am in on a project. When I am past developing the back story for the main characters and scene list (or outline), I set word count goals of 1,000 to 2,000 a day. That doesn't mean those words will stay unedited in their original place. I like to start each writing session by re-reading and editing the section immediately preceding the one I am about to develop.
I have also stopped steady progress forward to shake up a plot, especially for better pacing.
Do you ever suffer from writer's block? If so, what do you do about it?
Most writers have suffered from writer's block. When I was working on my journalism degree, I learned never to stare at a blank page. I write something, knowing I will edit and edit some more.
What is the single most important piece of advice for aspiring authors?
Write about what interests you, not necessarily in the most popular genre. Also be brave enough to try different genres.
What are your current/future projects?
I am working on my second romance featuring older adults. My other romances feature younger people. My first romance for older readers was That Man in Siena published just before Christmas 2013. Can't do a title reveal for the second one because I have not settled on that yet. Please stay tuned for a late summer or fall release.
Why did you choose to write in your particular field or genre? If you write more than one, how do you balance them?
I write non-fiction how-to for adults, short-stories for adults, romance for adults, and books for toddlers and young readers. I began with two non-fiction books for adults Venturing into Digital Storytelling – A Grandmother's Guide and PR Basics in a Connected World. I wrote them to share my own expertise with others.
I don't try to "balance writing in different genres." I write what interests me at a particular time.
What do you think is the future for independent authors and do you think it will continue to be easy for anyone to be a published author?
I think the future is still bright for independent authors. I believe the technology for independent authors will continue to be available. Discoverability is the challenge for me as an independent author.
Have you ever changed a title, book cover, or even the content of your book after it was published? What was that process like?
I have changed a book cover and content after a book was published. Smashwords makes it easy to do.
What are your marketing, advertising, promotion strategies and which one(s) have worked the best for you? If you had to share your most valuable promotion tip, what would that be?
I have two websites where I market my books with clicks to retailers, and my books have been featured in various books promotion websites. I have done very little advertising, but I do my share of personal promotion via social media.
If you are a self-published author, which platform do you prefer? (Amazon, Smashwords, Lulu, Author House, or something not mentioned), and why?
I have been pleased with Smashwords, where my books are available in all the popular formats including the one for Kindles. All my books have met the requirements for the Smashwords premium catalog, which means Smashwords forwards them to Apple's iBooks, the Nook Book Store, and other e-book retailers.
What do you do if inspiration strikes in an inconvenient place like (car, restaurant, bathroom/shower, etc..) and how do you capture that moment before it gets away from you?
I often jot notes into my smartphone so I won't forget an idea that pops into my head at an inconvenient time.
Do you have a target amount of words/pages for each of your books or do you just know when enough is enough?
I have a target number of words in mind for the romance novels.
How do you think you have evolved as a person/author because of your writing and do you believe your writing has helped others, how/why?
I hope my how-to books have helped adults, and I trust that many parents and grandparents have enjoyed reading my children's books to their little ones.
How much influence do you believe a title, cover, content, page numbers have in purchasing decisions of potential buyers/readers?
I think the title and cover are critical in influencing purchasing decisions for e-books and conventional print books. If the title and cover do not grab a potential reader, that person will not browse the content.
Do you believe there is value in a Press Release, have you used any press release service, and what have your experiences been?
As a lifelong communications professional, I have written thousands of press releases. I would not, however, write a press release for any of my books. E-books readers do not discover new books via press releases.
Do you believe there is value in a review? Do you believe they are under rated, over rated, or don't matter at all?
I think ratings and reviews matter greatly. And, I don't mean reviews by professional book reviewers. The coveted review is by an unknown person who enjoyed a book enough to share an opinion on it.
What are your thoughts on authors doing review swaps, paying for reviews, or reviews that just don't seem right for the book?
I would never pay for a review. I want reviews by real people who cared enough to share. The potential problem with author review swaps is that authors may focus on things "non-author readers" may not notice or care about.
Do you believe there are competitors or general readers out to sabotage authors with bad reviews and what are your experiences with this?
I don't know if this situation exists. My goal is to keep writing better and better books.
Have you ever had an interesting, funny, or even bad experience during a live interview, reading, event, or autograph session?
I used to do a lot of live and taped television interviews for an organization. Early one morning I was doing an interview about a specific new child safety initiative involving five specific topics. Out of the blue, the interviewer asked me to tell him about fire ants. I hope I handled it with some grace, maneuvering gently back to the intended topics. This kind of moment could happen to any author at any event. If it does, my advice is smile a lot and do the best you can.
If you have multiple books published what do you feel is your greatest work, why?
My favorite work is Redeemed, a sweet romance between a woman who lost her dream job in Manhattan and a handsome Italian American man who lost his leg in Afghanistan. Writing this book was hard. It required many hours of research and emotional investment. Writing Redeemed is my way of paying tribute to the many wounded warriors in our country and the people who love them.
Give us a fun fact about your book(s)?
Ever hear of a no-kernel pop? When you read Redeemed, you will know.
If you had the chance to get one message out there to reach readers all over the world, what would that message be?
Read some books that will lift your spirits.
Do you find it easier to connect with your readers with the advances in technology we have today like social media? What platform do you prefer, and why?
My favorite social media platforms are Twitter and Google Plus.
What makes a good story, why?
A good story leaves the reader with something to think about long after the final page is read.
How important are names to you in your books? Do you choose the names based on liking the way it sounds or the meaning? Do you have any name choosing resources you recommend?
Character names are important. I am careful to choose names appropriate to the generation and cultural background of my characters. I have also changed a character's name because the character simply demanded it.
Do you read your reviews? Do you respond to them, good or bad? Do you have any advice on how to deal with the bad?
I encourage reviews and feedback. With respect to bad reviews, respectful silence by the author may be the best choice.
What are some events you have attended or participated in that has been a positive experience/influence on/for your writing?
What is the easiest/hardest scene for you to write, why? (Love, action, fight, death, racy, controversial, etc…)
They are all hard to write because they can always be better.
Do you have any characters you would like to introduce in other books or a combination of characters from multiple books you would like to write about in one book?
I have two books of short stories. One of my favorite characters is a young man in one of the stories in The Patriotic Connection – Life and Love in the Forties. He is a young boy in one of the stories in The Hospitality Connection. If you read these books, you will find out who he is.
Were your characters based off real life people/events or did you make it all up?
Sometimes I see a stranger in crowd who triggers thoughts about a character I would like to develop. Sometimes it's physical attributes and sometimes it's attitude that catch my eye. That person I saw fleetingly and will never know sticks in my head as I write the character.
What are the most important elements of good writing? According to you, what tools are must-haves for writers?
With respect to fiction, good character development is key. Through the twists and turns of plot, one or two of your characters must be people the reader wants to root for, whether it's a romance or a thriller.
I use a dictionary and thesaurus on my smartphone, which is more convenient than print editions. I also subscribe to online AP and Chicago Manual of Style editions to settle style questions.
 What book(s), author(s), or significant life event(s) have had a positive or negative influence in your life that inspired you to begin writing?
What are your thoughts about eBooks vs. print books?
I write and read e-books. I can read them anywhere anytime on different devices. Besides all that, I have run out of room for more print books.
Do you view writing as a career, labor of love, hobby, creative outlet, therapy, or something else?
My long career in communications has taken me into some unexpected and wonderful places. In retirement, I am writing the stories that won't be written unless I do it.
What motivates you to write and where does your inspiration come from?
My fiction storytelling is often theme-based. Two of my favorite themes in short stories and romance novels are overcoming adversity and redemption. You will never find victims in my stories. My main characters are flawed people working their way forward. Another favorite theme is the interaction of people from different cultural backgrounds.
Do you design your own cover? If not who does, why?
A woman who became my daughter-in-law designed my first book cover Venturing into Digital Storytelling – A Grandmother's Guide. She is a professional designer. You'll see her credit inside that book. I have designed my other covers, using my own photographs and fledgling design skills because I enjoy it. My children's book covers have been the most fun to design.
What is your most/least favorite part of the writing process, why?
Re-reading and still liking a story I wrote long ago is a good moment. It makes me feel like all that work may have been worthwhile.
Books by Ann Streetman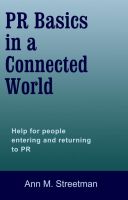 Connect with more from Ann Streetman